Every day, 95 children in the Philippines die from malnutrition. Twenty-seven out of 1,000 Filipino children do not get past their fifth birthday. A third of Filipino children are stunted, or short for their age. Stunting after 2 years of age can be permanent, irreversible and even fatal.
The Rise and Rebuild Foundation is committed to aiding the poor and the malnourished in the Philippine Islands. The initial program began with the building of communal bathrooms after the devastating Typhoon Hian in November of 2013. While we continue to build bathrooms, The Rise and Rebuild Foundation focuses on the nutrition of malnourished children, from birth through secondary school. We also drill potable water wells, build nutrition centers from the bricks made at our brick making facilities, and operate our garden centers. The establishment of large gardens provide free vegetables for the nutrition centers as well as needed employment for people from local villages.
The need for aid in the Philippines is overwhelming. The Rise and Rebuild Foundation is able to enrich and bless the lives of many because of the generous donations of supportive friends.
Our year began as usual with the opening of more nutrition centers, the expansion of new gardens, and the introduction of feeding centers for children ages zero to five years old. However, in March, because of the COVID-19 virus, the country basically shut down. With this national shutdown, the increased need for fresh produce was overwhelming. Our entire focus became increasing the productivity in each of our three gardens, thus providing vegetables for much of the general public who found themselves hungry and in need.
Beginning in early March, 2020, with over 50 million people under lockdown in the Philippines, including the bad of all domestic travel, food became scarce and expensive, resulting in hungry people. Many of the markets, on which locals depend for their daily supplies, lacked the necessary food supply. Because of this unforeseen circumstances, Rise and Rebuild immediately changed direction from providing food for our nutrition centers to giving free food to local churches, villages and towns.
As the spread of the virus increased, so did our work force. To increase production, many of those workers who were previously making bricks and working on construction projects were reassigned to work in the gardens, thus increasing the production of fresh vegetables. We have been producing 300 to 400 pounds of fresh vegetables daily.
Gardens and Farming
The Rise and Rebuild Foundation has acquired land in Cebu, Leyte and Tarlac for the purpose of supplying vegetables for our School Nutrition Centers, Neighborhood Feeding Centers and others in need.
In addition to growing vegetables, our Garden centers provide much needed employment for local villagers, mostly of which of women.  We currently employ over 150 people in our three garden centers located in Tarlac (14 acres), Leyte (16 acres) and Cebu (25 acres).
Because of our advanced gardening methods, we can produce six times that of a local Filipino garden. Crops are generally harvested within 4 to 6 weeks after planting. Surplus vegetables sold at local markets help supplement the operating expenses of the gardens.
Nutrition Centers
The purpose of our Nutrition Centers is to provide one healthy meal per school child per day.  They are constructed on school grounds  from blocks manufactured at our block factories with the average cost of $15,000 to $20,000 USD for a fully furnished kitchen/dining hall.
The local goverment, NGOs, and The Rise and Rebuild Foundation supply the food while parents and teachers cook and supervise the children.
The Rise and Rebuild Foundation has constructed 65 nutrition centers which feed 15,000 students daily.
Neighborhood Feeding Centers
As a result of research conducted by the Philippine National Government, it has been determined that in order to improve the physical and mental health of the Filipino people, malnourishment must be addresed from birth.  The Rise and Rebuild Foundation has begun to institute neighborhood programs for young children and their mothers.  This program differs from the our School Nutrtion Program in that we are not constructing new buildings to feed children.
Each neighborhood (barangay) has a local government building where we establish and equip basic kitchens.  Employees from The Rise and Rebuild Foundation serve as feeding coordinators and local mothers cook the food provided by The Rise and Rebuild Foundation.  There are two requirements necessary for participation in this program:
Participants must plant a home garden (where space permits). The Rise and Rebuild Foundation supplies all of the gardening materials.

They must bring their children to the feeding center at 7 a.m. 6 days a week.
Every week the the height and weight of each child is recorded on a individaul record to monitor and track their progress.  In a relativley short time, signifiant improvements have been made with many rising above the malnourishment standard.
Block Factories
Our compressed earth block are made with hand presses at our block factories on the islands of Leyte, Cebu and Luzon.  They are composed of dirt, sand and 10% cement.  After curing for 24 to 28 days, the blocks are many times stronger than tradition hollow block and reduce construction costs by 40%.  These blocks require very little brick mortar.  Because the soil is different on each island, the color of the blocks vary.  Up to this point, the blocks have been made by hand.  The future addition of semi-automatic block making machines will produce 11,000 blocks per day.  This will help meet our future demands.
Comfort Rooms
Comfort Rooms are Communal Bathrooms constructed on school grounds from blocks manufactured at our block factories.  Proper hygiene is paramount not only for learning but a foundation for healthy life. 
For many students, the use of a flush toilet and regular hand washing is a new concept.  The Rise and Rebuild Foundation also been constructing  large scale hand-washing facilities for schools with more than 1,000 students.
Clean Water
The lack of potable water is an on-going problem in many areas of the Philippines. Because commercial drilling costs are prohibitive in most neighborhoods and villages, we realized that only a low cost drilling method would be of assistance. The Engineering department at Brigham Young University has developed a dependable drilling method called The Village Drill. This equipment can drill 300 feet by hand which, in turn, results in clean drinking water.
Employment
All of the projects we support at The Rise and Rebuild Foundation share the common purpose of providing meaningful employment for local villagers. Men and women work side by side in our Gardens planting, harvesting and delivering vegetables. We even have on site daycare so mothers are able to earn income while still caring for their children.
We employ others to manufacture building blocks at our Block Factories while others are trained as masons, carpenters , electrical and plumbing apprentices to aid in the building of Nutrition Centers, Comfort Rooms and other construction projects.
Prenatal Support
The Rise and Rebuild Foundation in partnership with Kirk Humitarian make available Multiple micronutrient supplements (MMS)  to expecting Filipina women who are at risk of undernutrition during pregnancy. MMS offer greater health benefits, are safe, and are more cost-effective than iron-folic acid (IFA), the micronutrient supplements currently provided to pregnant women in many settings.
Effective prenatal care supports good health for pregnant women, improved birth outcomes, and better physical growth and cognitive development among children. With school performance and productivity linked to cognition, good nutrition is connected to long-term economic benefits on individual, national, and global scales. At every stage in the life cycle, good nutrition drives positive health and economic well-being.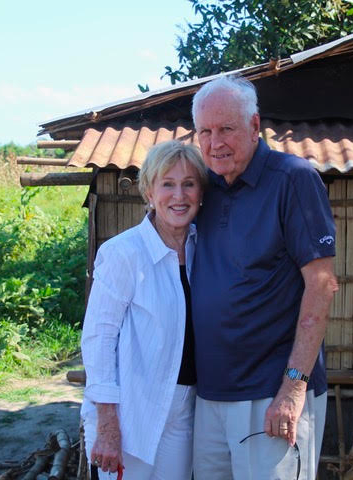 Ray Goodson
CEO and President
Undergraduate degree BYU
Graduate degree Stanford University
President of several Chemical companies
Founder and Chairman 3form
Mission President Philippine Manila Mission '74 – 77
Founded Rise and Rebuild Foundation in 2014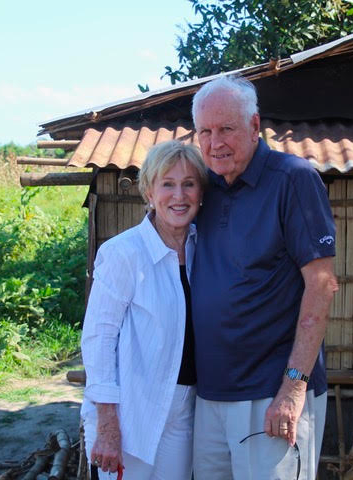 Debra Goodsen
Vice President
Debra Talley Goodson began a long and storied history with the Philippines when Ray was called to serve as mission president in 1974. They set off with 5 very young children and returned with six children and a life long love of the people and the land.
During the past 40 years she has raised seven children, managed a family ranch in Montana, worked as a teacher, tennis coach, project director in Calcutta, India, and in the development department of the Waterford School in Sandy, Utah.
Fifteen years ago, Debra , who received a degree in Spanish from BYU, traveled to Peru where she began a humanitarian effort which assists remote schools in the Andes. Her mission statement and work can be seen at: andesedfund.org.
Debbie continues to travel with Ray each year for an extended stay in the Philippines, where their love for the people of the land, who, with their ever-ready smiles and thoughtful kindnesses, continues to grow.
Greg Seal
Secretary and Legal Councel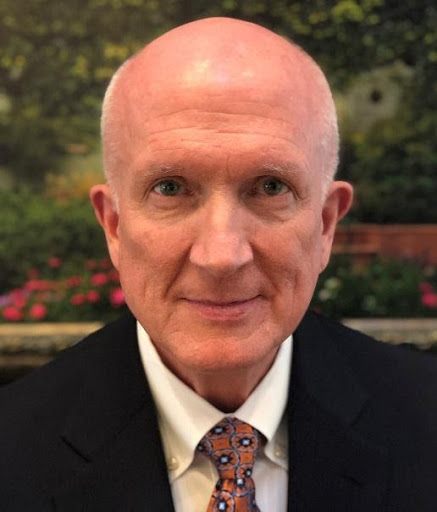 F. Wayne Elggren
Director
Wayne, with his wife Deanna, served as the mission president of the Philippines Tacloban Mission (Leyte) from 2002-2005 where they lived among the beautiful people of the Philippines and witnessed, first hand, the malnutrition and poverty of so many.  He was one of the missionaries that returned to Tacloban to help rebuild homes after super typhoon Yolanda (Haiyan) in 2013.  It was then that he became acquainted with Ray and Debbie Goodson and has since been a cheerleader for the work of the Rise and Rebuild Foundation, especially as the first garden project was developed in his mission.
Wayne was a CPA with many years of experience working with troubled businesses and their associated legal proceedings across the United States, in Europe and in Asia.  He is retired and the Elggrens live in Sandy, Utah.
Robert C. Johnson
Director
Bob graduated from BYU with a degree in communications. This led to a career in media serving as president of Malcom Clark Inc., a film and video production firm; and Media Partners Corp., a leader in soft skills media training.
Bob's relationship with the Philippines began in 1974 as a missionary for the Church of Jesus Christ of Latter-day Saints. After serving as Stake President of the Bellevue Washington South Stake, Bob and his wife Vicki returned in 2017 to serve as Mission President of the Philippines Angeles Mission for the LDS Church.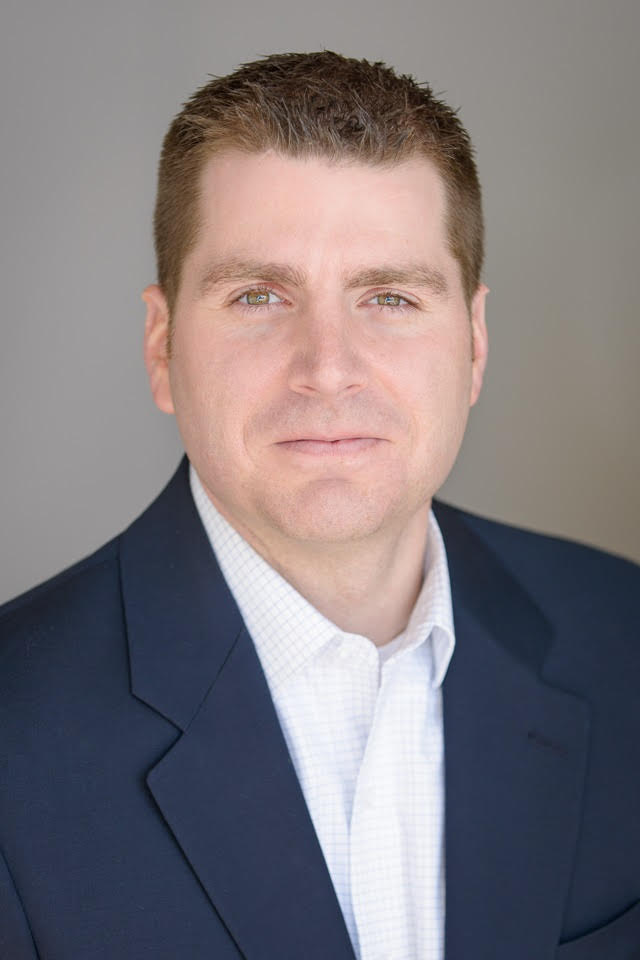 Curtis Oscarson
Director
Curtis Oscarson was a co-founder of Kunzler, Bean & Adamson, PC, a boutique corporate, emerging growth business and IP law firm in Salt Lake City that serves businesses and investment funds across the U.S. He has represented hundreds of growth organizations, and more recently, has taken on more direct strategic, finance, structuring and management advisory roles, including as the Chairman of the Board of EPIS, LLC, a simulation software company in the electricity field, CEO of Industry 219, Inc., and as a member of the Board of Medical Review Institute of America, LLC, a medical and clinical resource company that provides prior authorization and appeal reviews to health plans, pharmacy benefit managers, TPA's, etc.
Curtis began his career as a corporate associate at Wilson Sonsini Goodrich & Rosati, P.C. in Silicon Valley. Curtis graduated cum laude from Cornell Law School, and magna cum laude from Brigham Young University in Economics and Business Management, where he was a Hinckley scholar.